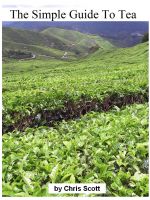 The Simple Guide To Tea
(5.00 from 2 reviews)
A simple introduction to the world of tea. We start with a look into the history of tea and the different types of tea. White, Black, Green, Oolong and Tisanes. Tea is a wonderful beverage, learn how to make the most of your tea experience.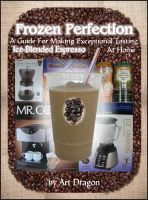 Frozen Perfection: A Guide For Making Exceptional Tasting Ice-Blended Espresso At Home
(5.00 from 1 review)
After his favorite coffee shop left town, and disappointed with iced coffees from the large retail chains, the author developed his own method for making this popular beverage at home. In this guide, he shares the results of his research and leads the reader on a journey to frozen perfection!