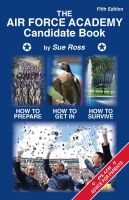 The Air Force Academy Candidate Book: How to Get In, How to Prepare, How to Survive
New and updated how-to guide for anyone interested in attending the United States Air Force Academy. Includes practical advices from hundreds of cadets, graduates, faculty and staff members, and parents on how to navigate the application process and how to survive the challenging first year, plus advice for athletes and a special section for parents.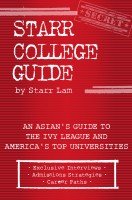 Starr College Guide: An Asian's Guide to the Ivy League and America's Top Universities
Based on exclusive interviews with 115 students, alumni, and admissions chairs from America's top colleges, Starr College Guide is a college guide and admissions manual to the Ivy League and other elite American schools. The interviewees, most of whom are from Greater China and the Asia-Pacific region, share their own strategies and secrets for getting admitted.