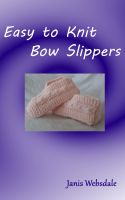 Easy to Knit Bow Slippers
Hand knit slippers are wonderful, but it's nice to be able to make a fancier pair, especially if you are making them as a gift. This pattern shows you how to make slippers for girls from size 9 up to a woman's size 12. The stitches used to make the slippers are very basic and this pattern includes detailed instructions and step by step photos that show how to create the bows.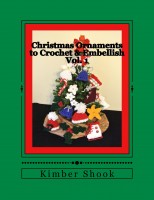 Christmas Ornaments to Crochet & Embellish Vol. 1
This book contains several Christmas ornaments to crochet. Several variations, alternative suggestions, lists of materials, abbreviations and several useful photos have all been included as well. Please look for more by Kimber Shook.