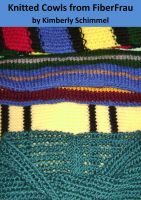 Knitted Cowls from FiberFrau
Welcome to Book 3 of the FiberFrau Series of knitting patterns. In this book FiberFrau presents four cowl designs for hand knitting. My hope is that you will use these designs, enjoy them, and adapt them to your own style. Cowls make great gifts, since they always fit!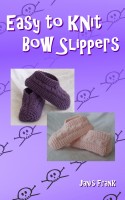 Easy to Knit Bow Slippers
Hand knit slippers are wonderful, but it's nice to be able to make a fancier pair, especially if you are making them as a gift. This pattern shows you how to make slippers for girls from size 9 up to a woman's size 12. The stitches used to make the slippers are very basic and this pattern includes detailed instructions and step by step photos that show how to create the bows.