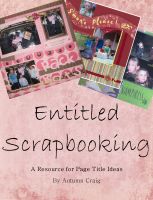 Entitled Scrapbooking - A Resource for Page Title Ideas
An essential publication for scrapbookers, this book is loaded with great titles to use on your scrapbooking pages, saving you time and effort. By using this book you can review appropriate categories and pick out a title or get inspiration to create additional titles of your own creation.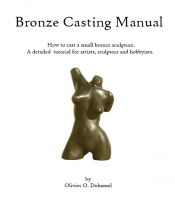 Bronze Casting Manual
(4.00 from 1 review)
Cast your own small bronze. A complete tutorial taking you step by step through an easily achievable casting project for professional sculptors and hobbyists. The method described in this manual is called the thin ceramic shell, lost wax technique as used by commercial foundries. The method has been scaled down for domestic usage.