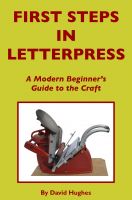 First Steps in Letterpress
by

David Hughes
Aimed at the beginner who would like to start printing from home "First Steps in Letterpress" runs through the purchase, setting up and running of a table-top platen press. It gives the beginner an idea of the range of products that can be produced using the letterpress process, and the various methods of producing them. Traditional typesetting, photo polymer and lino printing are covered.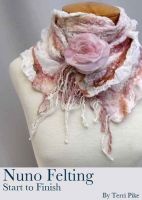 Nuno Felting Start to Finish
by

Terri Pike
(5.00 from 10 reviews)
Nuno felting is the hottest fiber art around. This gratifying and free-form process will transform layers of fabric and wool into a piece of wearable art you'll be proud to show off. If you like creating things from raw materials, and love fiber art then nuno felting is for you. The transformation that takes place under your own hands will truly delight you.