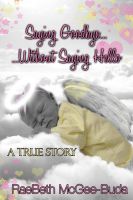 Saying Goodbye Without Saying Hello
by

RaeBeth McGee- Buda
What happens when all of those dreams are shattered in a moment's notice? How does one cope with the loss of their child? This is the story of their journey and of the devastating grief of the loss of her daughter, Dakota Emily Buda.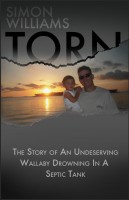 Torn: The Story of an Undeserving Wallaby Drowning in a Septic Tank.
by

Simon Williams
The funniest, most heartfelt book ever written, one that every one will love to read. At some time in my life I was young, carefree and reckless with my whole life ahead of me. Then one day I woke up and realized that everything had changed. All the things that I loved dearly about my life have been torn from me and I was challenged with putting the pieces back together one laugh at a time.