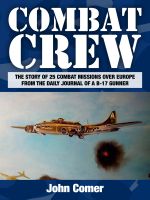 Combat Crew
Combat Crew is one of the best memoirs about the air war over Europe ever written. John Comer kept a journal of the 25 missions he flew in 1943 when the casualty rate on his base was close to 80%. After each raid Comer gathered the crew together and pieced together the air battle from a 360-degree perspective. His book is handwritten history, recorded within hours after the battles occured.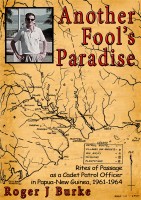 Another Fool's Paradise
Dreams of adventure become reality when, in 1961, nineteen-year-old Roger J Burke gets a job in New Guinea as a Cadet Patrol Officer. Come with Roger as he tackles the clash of cultures; the harshness and humor of colonial administration; patrolling in country; earthquakes, tropical diseases, and other nasties; investigating murders and suicides; and just missing death by a spear in the gut....