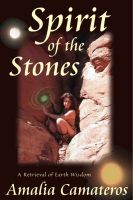 Spirit of the Stones: A Retrieval of Earth Wisdom
by

Amalia Camateros
Earth shares the spirit of its wisdom with us at all times. All we have to do is stop, be still and listen to the silent voice of the EarthSpeak! In this true story, the author completes an ancient Earth assignment as a "secretary to the stones" to tap into the vital storehouse of wisdom to access the wealth of knowledge crucial to living in resonance with ourselves, our planet and beyond.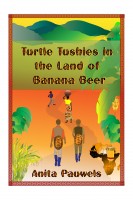 Turtle Tushies in the Land of Banana Beer
by

Anita Pauwels
A newly married Texas couple with great teeth join the Peace Corps to teach fish farming among the friendly, hard-working people of Burundi. Grappling with motorcycles, banana beer, bugs, frogs, charcoal-spewing imbabulas, mud, tons of rain, falling down, getting up, political uncertainties, language and cultural barriers, they work with courageous farmers, and learn we are all One in the heart.