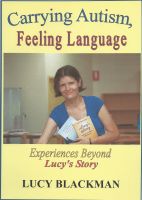 Carrying Autism, Feeling Language
(5.00 from 3 reviews)
The author of Lucy's Story: Autism and Other Adventures takes a closer look at what language means to her and the way she views the world. A great insight for everyone. N.B. This book is still under construction and sections are added or edited every couple of weeks. Please re-visit.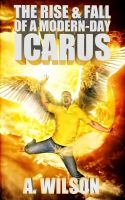 The Rise and Fall of A Modern-Day Icarus
(5.00 from 1 review)
Are you lifting weights because you want to develop more muscle mass? Why do most think that more muscle mass leads to an increase of resting fat metabolism? When you hypertrophy your muscles, you are enlarging Type IIb muscle fibres, which are glycolytic. There is an increase of carbohydrate metabolism, not fat metabolism. I have had problems with stress. Read my life-struggle to understand why.