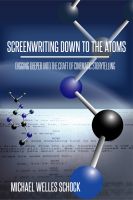 Screenwriting Down to the Atoms: Digging Deeper into the Craft of Cinematic Storytelling
"Screenwriting Down to the Atoms" represents the next generation of screenwriting guides. Using fresh approaches and new discoveries, "Atoms" looks closer and digs deeper to explore concepts in greater detail while pushing thought further with new, never before seen methods. Atoms allows readers to fully grasp the art of storytelling and execute it like never before.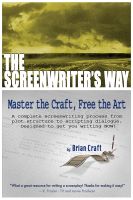 The Screenwriter's Way: Master the Craft, Free the Art
A complete screenwriting process from plot structure to scripting dialogue. Designed to get you writing NOW! Master your writer tools so that they not only won't get in the way of your story, but they actually set it free. This is the bundle of 6 short books on screenwriting craft. Specific steps, guides, and rules that will focus your mind to develop your story and launch your screenplay!