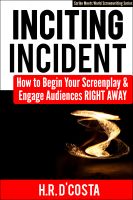 Inciting Incident: How to Begin Your Screenplay and Engage Audiences Right Away
This guide will teach you all you need to know about the inciting incident--your secret weapon against boring your audience. You'll learn about the 4 key traits of the inciting incident; when to keep it off-screen; its connection to genre; 4 ways to handle what happens afterwards; how it can help you edit; and strategies for writing your first pages. Plus, 10 case studies from blockbuster movies!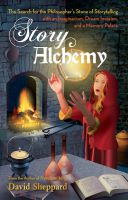 Story Alchemy: The Search for the Philosopher's Stone of Storytelling
For the advanced author. Screenwriter? Novelist? Playwright? Write short stories? Story Alchemy presents a powerful new technique for establishing story structure and gaining insight into the entire creative process. If you thought Novelsmithing was good, you'll be blown away by Story Alchemy.