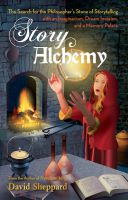 Story Alchemy: The Search for the Philosopher's Stone of Storytelling
For the advanced author. Screenwriter? Novelist? Playwright? Write short stories? Story Alchemy presents a powerful new technique for establishing story structure and gaining insight into the entire creative process. If you thought Novelsmithing was good, you'll be blown away by Story Alchemy.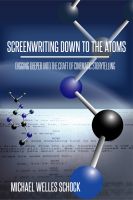 Screenwriting Down to the Atoms: Digging Deeper into the Craft of Cinematic Storytelling
"Screenwriting Down to the Atoms" represents the next generation of screenwriting guides. Using fresh approaches and new discoveries, "Atoms" looks closer and digs deeper to explore concepts in greater detail while pushing thought further with new, never before seen methods. Atoms allows readers to fully grasp the art of storytelling and execute it like never before.