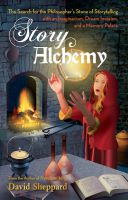 Story Alchemy: The Search for the Philosopher's Stone of Storytelling
For the advanced author. Screenwriter? Novelist? Playwright? Write short stories? Story Alchemy presents a powerful new technique for establishing story structure and gaining insight into the entire creative process. If you thought Novelsmithing was good, you'll be blown away by Story Alchemy.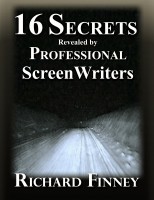 16 Secrets Revealed by Professional Screenwriters
Those who can't do teach. And those who can't write professionally somehow end up writing books about screenwriting. This book is DIFFERENT -- written by a PROFESSIONAL currently working in Hollywood as a Screenwriter and Film Producer. Successful Professional Screenwriters REVEAL A SECRET about what led to their SUCCESS. 34,000 words of original text!