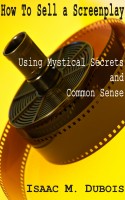 How to Sell a Screenplay Using Mystical Secrets and Common Sense
(3.00 from 1 review)
Want to know how to sell an award-winning screenplay and earn millions of dollars doing it? The mystical secrets contained in this book may or may not help you. Why don't you just drink some liquid courage and download already? If it's not for you, you would have only wasted approximately 15 minutes of your "busy" life.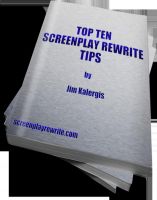 Top Ten Screenplay Rewrite Tips
"Top Ten Screenplay Rewrite Tips" is a compilation of analytical tools intended to assist screenwriters in their effort to realize the full potential inherent in their screen story premise. Although this E-book is primarily intended for newer writers, old pros may well be surprised by the insights offered in this quick and easy read.