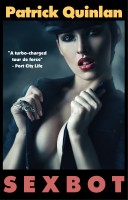 Sexbot
by

Patrick Quinlan
What if you could be immortal? Susan Jones is about to find out. A robotics scientist, Susan is the inventor of the Sexbot, the world's most advanced robot sex toy. But Susan has stumbled upon the key to immortality – downloading human awareness into intelligent machines. Soon to be murdered, she downloads herself into the most intelligent machine available - Sexbot Number Nine. Fast, sexy fun.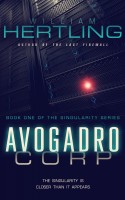 Avogadro Corp: The Singularity is Closer than It Appears
by

William Hertling
(5.00 from 3 reviews)
David Ryan is the designer of ELOPe, an email language optimization program. When the project is in danger of being canceled, David embeds a hidden directive in the software accidentally creating an artificial intelligence. David is initially thrilled when the project is allocated extra servers and programmers. But excitement turns to fear as he realizes he's being manipulated.