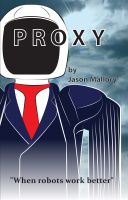 Proxy
(3.50 from 2 reviews)
Robots replace human workers, devastating the economy. Civil War begins as presidential hopefuls legislate amid corruption.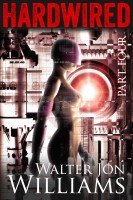 Hardwired, Episode Four
Now that they know their enemy's identity, Cowboy and Sarah begin their counterattack against Tempel. Their own weakness forces them into an alliance with Tempel's former CEO, the psychotic sexual predator Roon. It's a situation ripe for violence, treachery, and betrayal, especially after Tempel attacks Sarah through her greatest weakness, her love for her brother Daud . . .