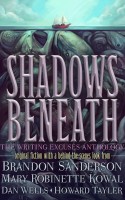 Shadows Beneath: The Writing Excuses Anthology
From the Hugo Award-winning hosts of the Writing Excuses writing advice show comes a collection of all-new stories of the fantastic, with beautiful illustrations and a behind-the-scenes look at each story's creation. Come for the stories by award-winning authors; stay for the peek behind the creative curtain.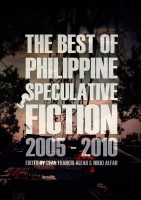 The Best of Philippine Speculative Fiction 2005-2010
The Horsemen of the Apocalypse are all born to a Filipino family; a young boy discovers how his brother turns into a superhero locked in an eternal struggle; a company makes a fortune selling diseases. This anthology is a collection of what the editors consider thirty of the best stories from the first five volumes of Philippine Speculative Fiction, published from 2005 to 2010.