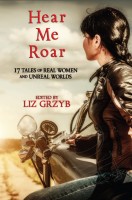 Hear Me Roar
by

Liz Grzyb
17 Tales of Real Women and Unreal Worlds edited by Liz Grzyb. A powerhouse of award-winning Australian and international authors will take you to seventeen incredible and unreal worlds. It is about women, independent women, dealing with the world around them. It's celebrating the stories of women who, every day, need to be strong and brave in many different ways.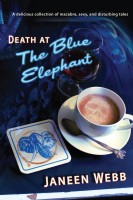 Death at the Blue Elephant
by

Janeen Webb
NOMINATED FOR A WORLD FANTASY AWARD. Death at the Blue Elephant is the first story collection by the respected and multiple award winning Australian writer and editor Janeen Webb. Introduction by Pamela Sargent. Death at the Blue Elephant collects 18 incredible globe-spanning visions by the self-confessed 'inveterate traveller'. Five stories are original to this collection.
Related Categories