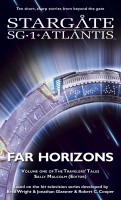 Stargate SG1 + Atlantis - Far Horizons - Book I of the Traveler's Tales
From the early days of "Todd" the Wraith to Teal'c's first experience of the SGC, from Atlantis' past and future to good old-fashioned SG-1 adventures, Stargate SG-1 & Atlantis: Far Horizons brings you a wealth of exciting stories from across the Milky Way and Pegasus galaxies. By Jo Graham • Melissa Scott • Peter J. Evans • Amy Griswold Keith R.A. DeCandido • Suzanne Wood • And more...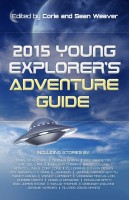 2015 Young Explorer's Adventure Guide
By
Marilag Angway
,
Marilag Angway
,
Deanna Baran
,
Mike Barretta
,
Eric Del Carlo
,
Salena Casha
,
Ron Collins
,
Cory Cone
,
CJ Daring
,
Evan Dicken
,
Anne E. Johnson
,
Amy Griswold
,
Jeanne Kramer-Smyth
,
Nancy Kress
,
Wendy Lambert
,
Vanessa MacLellan
,
Phoebe North
,
Angela Penrose
,
Douglas Smith
,
Sonja Thomas
,
Deborah Walker
,
Jeannie Warner
, &
Alvaro Zinos-Amaro
Price:
$4.99 USD.
Words: 127,720. Language: English. Published: December 26, 2014 by
Dreaming Robot Press
. Category:
Fiction
»
Children's books
»
Short Stories
24 science fiction short stories for the middle grade reader from Hugo and Nebula winning authors as well as newer writers. Girls need to read stories where any number of possible roles are modeled for them. Just as importantly, boys need to read stories where girls are active participants in adventures. And children of all colors and backgrounds need to know the future includes them.