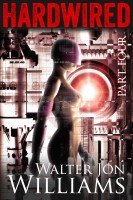 Hardwired, Episode Four
Now that they know their enemy's identity, Cowboy and Sarah begin their counterattack against Tempel. Their own weakness forces them into an alliance with Tempel's former CEO, the psychotic sexual predator Roon. It's a situation ripe for violence, treachery, and betrayal, especially after Tempel attacks Sarah through her greatest weakness, her love for her brother Daud . . .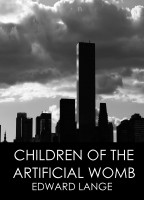 Children of the Artificial Womb: A Cyberpunk Story
Hector, a member of the Plasmid street gang and product of the artificial womb, is not doing well. His girlfriend is pregnant, his best friend is a murderous, technological genius and his gang boss is a violent bully. But when a once in a lifetime opportunity comes his way, Hector will have to choose between safety and freedom, in the dangerous world of gang warfare.