Sub-categories:
Romance | Fantasy | Short stories | Suspense | General | Contemporary | Historical | Futuristic | Mystery & detective | Western | Classical & allegory | Amish & Mennonite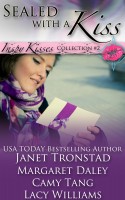 Sealed with a Kiss
A new anthology from some of your favorite inspirational authors--no reprints here! Enjoy this collection of love stories with a theme of LOVE LETTERS. The Sealed with a Kiss collection includes: Mail-Order Sunshine Bride by Janet Tronstad Deadly Intent by Margaret Daley Unshakeable Pursuit by Camy Tang With Love, Cowboy by Lacy Williams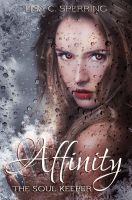 Affinity The Soul Keeper
(5.00 from 1 review)
In a world that is falling apart, seventeen year old Elspeth Brighton never thought her vivid nightmares of Hell would be the beginning of a spiral of terrifying events that change her life forever. Love will kill her, hope will save her.