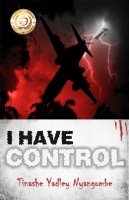 I Have Control
Ever heard of The Pilgrim's Progress?Well, here is another book that has a very similar inspirational storyline.Nicknamed 'the Pilgrim's progress of the sky', this a powerpacked thriller and adventure full of great leadership lessons.This is the story of the mystery of Flight 244 and its crew.You will relate your personal or business challenges to the storyline and get indepth spiritual advice.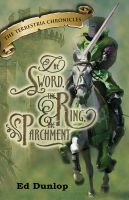 The Sword, the Ring and the Parchment
(5.00 from 3 reviews)
The first book in the Terrestria Chronicles medieval allegory series. Young Josiah is a slave to Argamor, a powerful warlord with plans to wrest the Terrestrian throne from King Emmanuel. Fast-paced action… powerful imagery… heart-pounding adventure… knights and castles... dragons and princesses… every page points to truths of the Christian walk. Ideal for family devotions or individual reading.