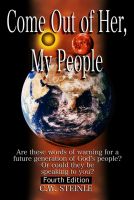 Come out of her, My people
"Come out of her, My people" is the only major book with that title which preserves its biblical context. "Come out of her, My people" (Rev 18:4) is spoken to God's people in reference to leaving a physical location. The improper sealed rendering of Revelation has led other authors to misguided conclusions. Discover Revelation's living and active prophecies by unsealing John's prophecies.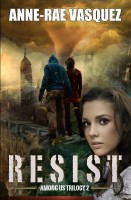 Resist
(5.00 from 2 reviews)
In a fight to save human kind from obliteration, Harry and Cristal continue to battle against the dark forces. However, the supposed angel forces have given up on mankind leaving Harry and Cristal in a terrifying dilemma. Can online gamers save the world? Harry Doubt thinks so.