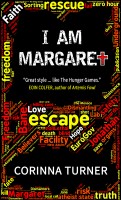 I Am Margaret
In Margo's world, if you don't pass your Sorting at 18 – or if you're a Believer – you are recycled. Literally. Margo wants to marry Bane. But she's a Believer. And she's going to fail. But a chance to take on the system ups the stakes beyond mere survival. Now she has to break out of the Facility - or face the worst martyrdom of all. Conscious Dismantlement.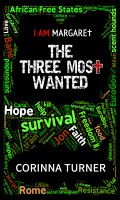 The Three Most Wanted
Margo, Bane and Jon have two thousand kilometres to go – and the EuroGov's hunt is closing in. They're not the only ones in trouble. Major Everington is on trial for his life. And all those who help and betray them have problems of their own – the EuroGov has a lot to answer for. Even if they make it – just how safe is the long-besieged Free State?