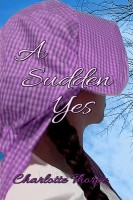 A Sudden Yes
A Sudden Yes is a sweet, clean romance novella. Will a hasty frontier marriage be a nightmare or a dream come true?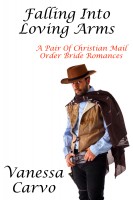 Falling Into Loving Arms: A Pair Of Christian Mail Order Bride Romances
Lonely Jewish Cowboy, is a story about two damaged people finding love, thanks to the assistance of one small town religious leader. Maggie Falls Off A Train, is about an independent Victorian woman who travels from London to New York, in order to get a business degree and run her father's business back in the old country.