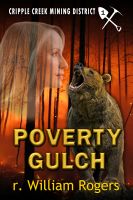 Poverty Gulch
(4.00 from 1 review)
The Cripple Creek Mining District Series is a fact-based accounting of the discovery and early development of the gold fields in and around Cripple Creek, Colorado. Poverty Gulch tells the true story of how that gold was first discovered.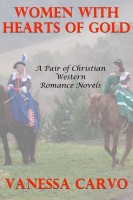 Women With Hearts Of Gold (A Pair Of Christian Western Romance Novels)
The Western Mail Order Bride: Gold Of A Different Kind, is about one young woman forced into prostitution, along with her sister, and how she was saved by a lonely preacher in Montana.Alone On The Oregon Trail, is a wonderful, emotional, Christian Romance novel set in the 1850s along the trail through the prairies and on a ranch at the end of the journey.