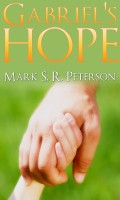 Gabriel's Hope: A Novella
"It's the little things that make a big difference" Larry Wahl has terminal cancer. While he goes to bed one night, Larry soon meets a child angel named Gabriel. She takes him on a journey throughout his life. She shows him seven people he met, and through small seemingly insignificant actions, has led to extraordinary results.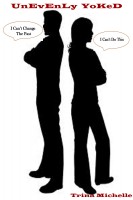 Unevenly Yoked
Angela waited and is certain that she has married her perfect man. Bill, the man of her dreams, the future father of her children. A picture perfect wedding, a dream house to make their home, Angela's world is perfect. Or so she thought. An unexpected, life altering event takes place and now Angela is questioning everything she thought she knew, including her love for her husband.