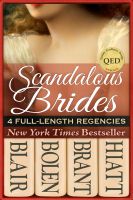 Scandalous Brides (Four Bestselling Full-Length Regency Novels)
ON SALE NOW FOR A LIMITED TIME! The best of their best from New York Times and USA Today Bestselling authors Annette Blair, Cheryl Bolen, Lucinda Brant, and Brenda Hiatt. Fall in love with bewitchingly scandalous brides and their dashing grooms in this box set of 4 full-length Regencies. These bestsellers average over 4.4 stars from hundreds of combined bookseller reviews worldwide.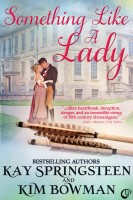 Something Like A Lady
Jonathan Durham, Fourth Earl of Seabrook, needs a wife, and Lady Annabella Price's mother wants her to find a husband. But how will Jon convince his unwilling bride to give their marriage a chance when's she's determined to have it dissolved?