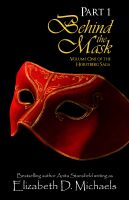 Behind the Mask Part 1 (Horstberg Saga Part 1 of Volume One)
(5.00 from 1 review)
When You're Hiding For Your Life, What Do You Live For? This ebook contains Part 1 of Behind the Mask. The full version of the novel is also available for purchase. Abbi has the gift of dreams. But her uncanny ability to see glimpses of the future has no apparent purpose or meaning until a dream leads her to a man on the brink of despair and destruction.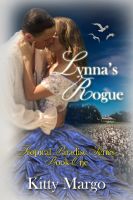 Lynna's Rogue (Tropical Paradise Series, Book One)
(4.40 from 5 reviews)
Lynna's innocence is captured by the very captain who had sworn an oath to protect her. The besotted girl would have been content to spend the remainder of her life in his strong embrace, but due to unforeseen events, when they dock in Charleston they part as enemies. Year later, when they chance to meet again, sparks are rekindled and they realized that, this time the flames will not be quenched.