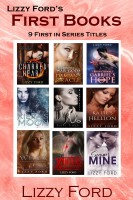 First Books (Romance Box Set)
From alpha dragon shifters to sexy Marines, arrogant gods to lonely vampires, moody aliens, enigmatic time travelers and darkly sweet demons – this collection by award winning, internationally best selling romance author Lizzy Ford is sure to thrill you as well as save you money! It features the first books in nine of her most popular series. Paranormal, contemporary, time travel and sci-fi!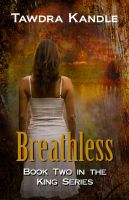 Breathless
Tasmyn Vaughn is not having the senior year she expected. Her boyfriend Michael leaves for college, she's being stalked by a suspicious preacher, pursued by the hot new boy at school and blackmailed by her chemistry teacher--who just might be a witch.