July Summer/Winter Sale
Specials for July 1–31
Sub-categories:
Urban life | Romance | General | Erotica | Contemporary woman | Christian | Mystery & detective | Historical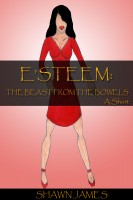 E'steem: The Beast From The Bowels
Bad Girl Gone Good! Good Girl throws down! After a desperate D'lilah is defeated by E'steem for fourth time, Lucifer recruits Umbuttra, the She-Beast from the Bowels of Hell to eliminate E'steem once and for all. But if the brutal beast kills E'steem in battle, Lucifer promises to give her D'lilah's position as the second most powerful she-demon in all Hell.
Jazz Blue: Song of Obsession (Jazz Blue Volume 1)
Have you ever been haunted by your past? Almost to the point of obsession? Meet Alexander Frame, young Wall Street giant and Jasmine Osa, an up-and-coming Jazz musician and recovering drug addict. After a 12 year separation, will the events of the past finally catch up with the two of them and disrupt their very different lifestyles forever?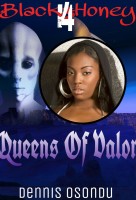 Honey 14: Queens Of Valon
Black Honey 14: Queens Of Valon is the mesmerizing tale of a time traveler sent back a thousand years to study his ancestors as they prepare for the alien threat that is heading their way. Trapped in a host body, Atreides can only do and say what the host body says and does. But something is wrong, because nobody in that time period is even aware of the threat. Can Atreides warn them in time?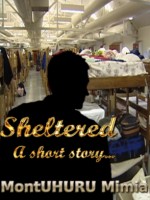 Sheltered
Brent Grimes is listed as a homeless resident of the East Side Men's shelter...only thing is, he's not homeless. Not only that, but his annual salary is well above the six figure mark. Brent's fraternity has him commissioned to perform a certain task at the East Side; and if he fails, his boss will make him pay dearly for coming up short.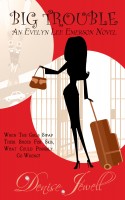 Big Trouble-An Evelyn Lee Emerson Novel
(4.60 from 5 reviews)
Meet Evelyn Lee Emerson who along with her sisters head to Pigeon Forge,TN for a ladies only week to ski and have fun. What happens is totally different and most definitely unplanned. After encountering a cheating husband,Evelyn and her sisters quickly become immersed in chaos, sabotage and vandalism. Can Evelyn lead them out of their dire situation or will they succumb to BIG TROUBLE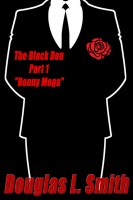 The Black Don Part 1
(5.00 from 1 review)
When you step out of the shadows, be ready for the brightness -- Donald Marshall. Can Donald "Donny Mega" Marshall step out of his grandfathers shadow and lead the Marshall Crime Family to supremacy?