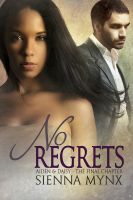 No Regrets
Daisy Johnson Keane has a lot to be thankful for. However, happiness has always come at a price. In the past Daisy chose to gamble with love for what she believed her heart desired. It proved to be a costly mistake. But Daisy has changed and so has the man she now calls husband. Aiden Keane, a powerful casino mogul and master manipulator who has been tamed by love. Or has he?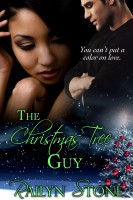 The Christmas Tree Guy
Sydnee Garrett has a lot on her to-do list. Wrangle her young and rambunctious twin boys. Check. Get her life back in order since her husband decided to leave her for a much younger woman. Check. And buy a Christmas tree. Check. What she wasn't expecting was adding one more thing to her list. A young, sexy personal trainer. Check.