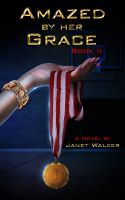 Amazed by her Grace, Book II
by

Janet Walker
(5.00 from 1 review)
APRIL 2015 EDITION! For anyone who's ever had a crush on a teacher comes the story of Tracy, a shy and abused teen from the projects who suddenly finds herself in a posh private school, and Grace, the coach who offers the girl a chance to join the school's inner circle of privileged athletes. What Tracy doesn't know about the beautiful Miss Grace is that not everything that glitters is gold.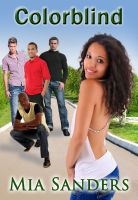 Colorblind
by

Mia Sanders
(5.00 from 1 review)
Patience was raised by her African-American mother and Caucasian father to be open-minded. At twenty-two years of age, she dates white AND black men. However, Patience is saddened by the prejudice she encounters. Accused of "acting white" by the black community and being "too black" for the whites, she is torn. Should she identify with only one race or can she embrace both? Will she find love?