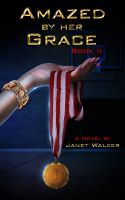 Amazed by her Grace, Book II
by

Janet Walker
(5.00 from 1 review)
APRIL 2015 EDITION! For anyone who's ever had a crush on a teacher comes the story of Tracy, a shy and abused teen from the projects who suddenly finds herself in a posh private school, and Grace, the coach who offers the girl a chance to join the school's inner circle of privileged athletes. What Tracy doesn't know about the beautiful Miss Grace is that not everything that glitters is gold.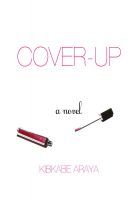 Cover-up
by

Kibkabe Araya
(4.00 from 3 reviews)
Fresh out of college, Kennedy dreams of becoming a TV news reporter. After a few disastrous interviews, she gets a makeover to exchange her sporty style for a glam, ready-to-be-on-cam look. On her journey, she begins working for an up-and-coming beauty company. Her new look gets her new friends, a new guy, and a new job, but when things fall apart, she wonders if all the magic is in the makeup.