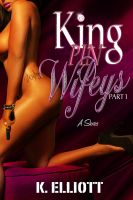 Kingpin Wifeys
Lani, Starr and Jada are girlfriends to some of Atlanta's biggest drug dealers but they are friends. Proceeds from drug dealing allow them to live a fabulous lifestyle. But all is not great in the land of milk and honey.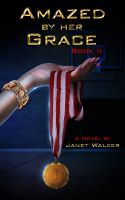 Amazed by her Grace, Book II
(5.00 from 1 review)
For anyone who's ever had a crush on a teacher comes the story of Tracy, a shy and abused teen from the projects who suddenly finds herself in a posh private school, and Grace, the revered and aloof coach who offers the girl a chance to join the school's inner circle of privileged athletes. What Tracy doesn't know about the beautiful Miss Grace is that not everything that glitters is gold.