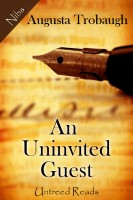 An Uninvited Guest
by

Augusta Trobaugh
The end of segregation made little difference in the daily lives of old Miss Minnie and her day-helper, Lula. But when a figment of Miss Minnie's addled imagination threatens Lula's long-held job security, Lula uses the old, entrenched rules of segregation to dispel that figment -- with surprising results. A short story.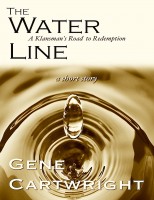 The Water Line - A Klansman's Road to Redemption
by

Gene Cartwright
Former Klansman and Selma, Alabama native David Earl Applewhite's journey, on the rugged road to redemption, lasts fifty years. It ends with his epic battle with the demons of his own creation, and a powerful lesson in love and forgiveness few could imagine. - Gene Cartwright, former Oprah guest author and Pulitzer Nominee for his third novel, A Family Gathering.