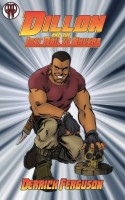 Dillon and The Last Rail To Khusra
by

Derrick Ferguson
(5.00 from 1 review)
When Dillon gets caught up in the revolution of a North African country he had no idea it would lead to him being hired as the bodyguard of Princess Salena and taking THE LAST RAIL TO KHUSRA on an adventure full of danger, thrills and treachery!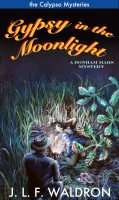 Gypsy in the Moonlight
by

J L F Waldron
(5.00 from 1 review)
This work of historical noir fiction is set on the island of Trinidad during World War II. As stealthy Nazi U-boats try to reach the ports of Latin America, Trinidad becomes a vital outpost in the British and American effort to head them off. But as the days grow hotter and the nights grow longer lying in wait for those Nazi ships, restlessness turns to mischief, and mischief turns to murder.
Related Categories