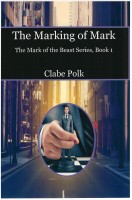 The Marking of Mark
by

Clabe Polk
(5.00 from 1 review)
When, Mark Bishop, an average family man with confused financial issues creates a bank account with a new highly advertised international financial conglomerate, both Mark and his family become homeless as a result of the conglomerate's true intent to control human behavior through financial manipulation.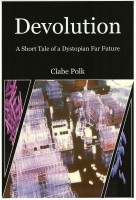 Devolution
by

Clabe Polk
(5.00 from 1 review)
Derek 100771 lives in a far future world where the human population has long exceeded the ability of the Earth to support it. When recycling and reclamation are the only foundation for life, and births must be supported one to one by deaths, even sex is digital and everyone's life is lived exclusively to support the lives of the whole...until an accident occurs that changes everything.