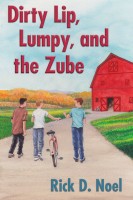 Dirty Lip, Lumpy, and the Zube
by

Rick Noel
Price:
$2.99 USD.
Words: 123,950. Language: American English. Published: October 30, 2015. Categories:
Fiction
»
Horror
»
General
(5.00 from 1 review)
Halloween weekend 1958 was a time when Richie Nolan and his friends would experience good friendships, odd adventures, and a lingering ghost story. But, they also would face incredible horror. In a terrifying chain of events, the boys must face unexpected and unspeakable, vicious malevolence. Will the boys triumph in the face of this unbelievable terror. Only Richie holds the answer.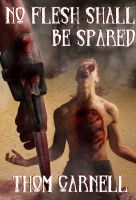 No Flesh Shall Be Spared
by

Thom Carnell
(5.00 from 1 review)
In a near future where society has dealt with the global outbreak of the Living Dead, a highly lucrative international sport, zombie pit fighting, emerges. This isthe story of Cleese, his recruitment and rise to supremacy in this violent world where every match could be his last. The Dead will fall. Friends will die. The question that arises is that of Cleese's fate in the ensuing mayhem.
Related Categories