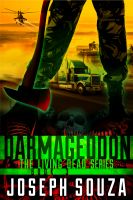 Darmageddon (The Living Dead Series Book 3)
by

Joseph Souza
Taking off where Darpocalypse left off, Dar and her weary band of survivors flee Boston in two eighteen wheelers in order to meet up with her family in Washington State. Pursued by an army general hell-bent on capturing Dar's most precious cargo, the group embarks on a cross country journey through the zombie-infested heart of America.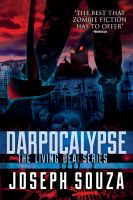 Darpocalypse (The Living Dead Series Book 2)
by

Joseph Souza
The second wave of the plague has struck with a brutal vengeance and a full-on zombie apocalypse has spread throughout every corner of the world. Abandoned by her father, Dar has managed to set up a camp in the Boston Common. Surrounded by hordes of ravenous zombies, one person living inside the camp holds the key to their survival.