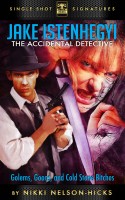 Golems, Goons and Cold Stone Bitches
by

Nikki Nelson-Hicks
(5.00 from 1 review)
One of the most original detective characters ever created returns for his second adventure! Nikki Nelson- Hicks' Jake Istenhegyi, the Accidental Detective, returns for a new adventure in the Pro Se Single Shot Signature Series- GOLEMS, GOONS, AND COLD STONE BITCHES!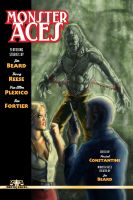 Monster Aces
by

Pro Se Press
(5.00 from 1 review)
THEY DON'T JUST HUNT MONSTERS – THEY DESTROY THEM! Having selflessly abandoned their identities, their pasts and their futures, the Monster Aces are all that stand between humanity and the fell creatures that lurk in the shadows. Four men and one woman use their amazing abilities as a team to scour the globe for monsters and bring an end to their unholy existence - whatever the danger.