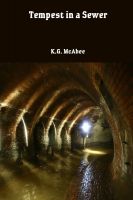 Tempest in a Sewer
Ariel Tempest is my name, and yeah, my mom had this Shakespeare thing, so deal with it, okay? I'm immune to vampire bites, which means the cops hire me to hunt them. And they're not the handsome alluring sort of vamps; not with my luck. I hunt the sick people with the blood-craving disease, so we can lock them up and get them some help. Then one night, it all hit the fan...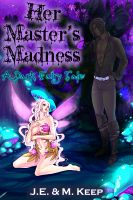 Her Master's Madness (A Dark Fairy Tale)
(4.00 from 1 review)
Forests were a mystical place. Dark or bright the people of the land knew to avoid them. For even the beautiful faerie folk of the woods were said to get up to mischief at times that cost daring explorers their life or limb. Yet within the bounds of the forests themselves lay depths that even the wood nymphs and fairies knew to avoid.