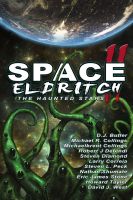 Space Eldritch II: The Haunted Stars
The cold of interstellar space is again closer than you think as eleven authors -- including New York Times bestseller Larry Correia, Nebula winner Eric James Stone, Amazon #1 bestseller Michaelbrent Collings, and multiple Hugo nominee Howard Tayler -- explore what happens when space opera meets Lovecraftian cosmic horror.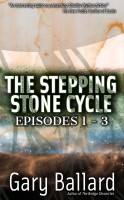 The Stepping Stone Cycle, Episodes 1-3
Called "captivating, with characters very well developed and the plot develops with just the right pace," the Stepping Stone Cycle is a series of novellas by Gary Ballard set in H.P. Lovecraft's Cthulhu Mythos. Each novella is written as if it was an episode on a television series, and this compilation contains the the first three episodes of season 1 - First Stone, The Metal Black and Drowned.