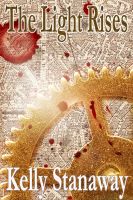 The Light Rises
(4.00 from 1 review)
**New Edition Available now!** On a warm August night in London 1890, a man holds his hand up to the sky and creates a blizzard. Now signs of the end times are everywhere, the Horsemen are taking the stage, and the Harlot Queen rides her Beast through London to fill the ranks of hell's army. In the end it will be up to the strength of few to try and prove that humanity has a right to exist.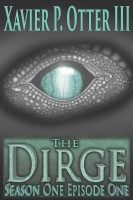 The Dirge: Season One Episode One
Can the Dwarves of the Dirge face down dragons, the Minotaur, an all-powerful witch, and various personifications of Death itself in order to solve ancient riddles, get passed giants, rebirth the undying, and befriend those that only trust the dead? Or will they simply join those that are protected, in their eternal slumber being welcomed to the Isle of Deeds by The Guardians?