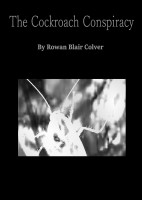 The Cockroach Conspiracy
by

Rowan Blair Colver
Price:
$0.99 USD.
Words: 2,950. Language: Commonwealth English. Published: September 8, 2015. Categories:
Fiction
»
Humor & comedy
»
Parody
The Cockroach Conspiracy - By Rowan Blair Colver. Dinner time and the subject turns to mini-beasts, the biology of a cockroach sparks a family wide debate into the accuracy of what we are told.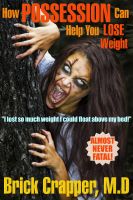 How Possession Can Help You Lose Weight
by

Chris Dolley
"I lost so much weight I could float above my bed!" - Lida Blair The hilarious new spoof diet book from New York Times bestselling author, Chris Dolley. This book covers everything from 'the science of possession' to 'Crapper Clinic's Demon Dating Service' that ensures clients are possessed by the demon most compatible with their slimming needs. Like Brick, this book is both short and funny.