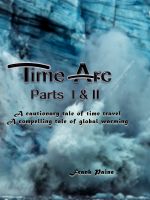 TimeArc: Parts I & II
A cautionary tale of disruptive technology, a compelling tale of glacial warming. A brilliant student decides to bend the laws of the University, community & physics in this story of time travel. Jake attempts to skip time, but travels to an age where the glaciers are thawing. Then his modern day family copes with his return.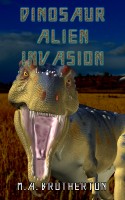 Dinosaur Alien Invasion
IT BEGINS... 65 Million Years Ago, Dinosaur kind took to the stars to avoid the disastrous new Ice Age. They abandoned the Earth to the mammals, a still tiny, primitive, and weak classification of creatures. They went out into the deep corners the universe and conquered it. Now, they're coming home...