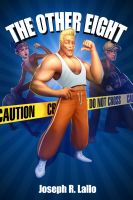 The Other Eight
(5.00 from 1 review)
The good news is, superheroes exist. The bad news is, most powers are worthless and most heroes are insane. The Other Eight is the story of the US Army's latest attempt to find a team of worthwhile heroes and the farcical reality show of a recruitment drive that results from a security leak that makes the secret project public knowledge.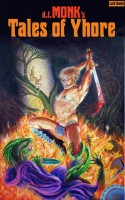 Tales of Yhore: The Chronicles of Monch
In the beginning, the Developers made Yhore. Into this world came Monch, a hero of pixelated good features. From the beginning, he was not there to win the game, he was there to conquer the world. Join Monch's real adventures in an imaginary world on a massive multiplayer server far, far away for an adventure that knows no bounds (only respawn times)!