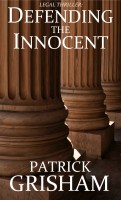 Legal Thriller: Defending the Innocent
How much crime can the innocent commit? When criminal attorney Max Harrison is called to defend angelic Claire Nelson, he is drawn in by her beauty. Claire has been charged with the murder of her husband's lover and the case against her is strong. But Max is convinced that Claire is too innocent to commit such a violent crime. Can Max defend her against the strong evidence?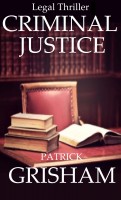 Legal Thriller: Criminal Justice
Defending a criminal is easy – until they make it personal. Criminal attorney Max Harrison takes on a case for an old school friend, Wayne Snowden. Wayne has been charged with the attempted murder of an old flame, but it quickly becomes evident that the prosecution is not interested in this conviction. So why are they still pressing ahead with the charge? What is Wayne hiding?