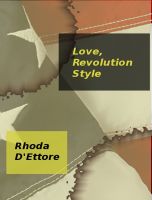 Love, Revolution Style
(5.00 from 2 reviews)
Can love survive war? Is it possible to recognize the beautiful admist a world of chaos and trauma? Lieutenant Scott James is weary from a battle outside of Philadelphia during the Revolutionary war. While he secures a safe retreat for he and his men, something incredible happens--love. He must figure out how to gain supplies for his troops, care for the wounded, stay alive, and win the girl.
A Christmas Crossing
(4.67 from 3 reviews)
Set in 1776, my short story, A Christmas Crossing describes the night that changed the course of the Revolutionary War. It is not your typical Christmas story, but one that has affected every fabric of our lives.