A Christmas Crossing
(4.67 from 3 reviews)
Set in 1776, my short story, A Christmas Crossing describes the night that changed the course of the Revolutionary War. It is not your typical Christmas story, but one that has affected every fabric of our lives.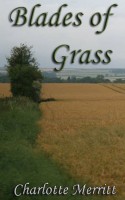 Blades of Grass
(4.50 from 2 reviews)
A disenfranchised soldier in the British army crosses paths with the widow of a Colonist. Despite their differences they help each other on their journey across the war torn colonies in search of a new home.