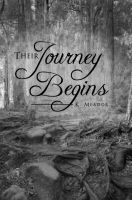 Their Journey Begins
A prequel featuring individual short story vignettes of Greggory, Robert, Marissa, and Daniel before their lives converge in Journey to Freedom.
A Christmas Crossing
(4.67 from 3 reviews)
Set in 1776, my short story, A Christmas Crossing describes the night that changed the course of the Revolutionary War. It is not your typical Christmas story, but one that has affected every fabric of our lives.