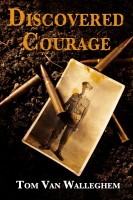 Discovered Courage
Tom and his friends never knew just how cruel Jimmy Barnes, the class bully, could be until he targets Tom's favorite teacher, a First World War veteran. Trying to come to grips with what they witnessed causes Tom to explore his own family's connection to World War One. But what Tom discovers is as shocking to him as Jimmy's prank.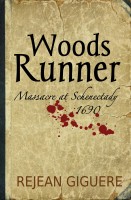 Woods Runner, Massacre at Schenectady
A fast paced, vivid fictionalized depiction of a little-known historical event that tied together the sometimes violent history of Canada and the United States.